Thanks for using Discover Murray River
The Inland Rivers National Marathon Register (IRNMR) - Goolwa
Goolwa National Trust History Centre
The Inland Rivers National Marathon Register (IRNMR)
The IRNM Register is an activity of the Goolwa branch of the National Trust of South Australia, in association with the Alexandrina Council and the Murray Darling Association (MDA Region 6) along with other co-operating institutions promoting responsible sporting and recreational use of the rivers of the Murray-Darling System.
The Register provides a valuable record of journeys made along the navigable lengths of the Murray-Darling Rivers and their tributaries terminating at Goolwa, South Australia by individuals and groups, both for leisure and sport. The Register records (by application) two types of journeys covering both competitive and non-competitive endeavors.
Entry into the Register is by application only by those arriving at Goolwa from points above the SA border in the Murray, or those departing Goolwa upstream to any river destination beyond the SA border.
The IRNM Register consists of two parts. The first is the Register volume and seal which lists the names, dates and other details for every voyager arriving at Goolwa who has made application to the registrar for the registration of their activity. This volume and seal is retained in the possession of the registrar. The second part of the Registrar comprises of the collection of evidence of such voyages, such as copies of logs, press clippings, correspondence, photographs and other memorabilia and is preserved in the archives of the Goolwa National Trust History Centre in Porter Street, Goolwa.

A few simple rules cover registration for non-competitive arrivals, while more detailed requirements must be provided by competitive arrivals.
A history of the IRNM Register
In 1955, a lone canoeist, Bill Confoy, arrived at Goolwa after completing the long voyage down the Darling and Murray rivers from Goondiwindi, Qld. to Goolwa, SA. Looking for a landing, he spotted a young fellow fishing on the riverbank near the wharf. He quietly paddled his Canadian canoe up to the angler and said, 'G-Day, I'm Bill Confoy from Brisbane and I'm looking for somewhere I can sign in'.
The young chap greeted Bill, pushed his cap back and shrugged his shoulders, then opened his tackle box and pulled out a ragged scrap of paper and a pencil, tore the paper in halves and scribbled down a rough record of his arrival. 'Well Bill, there isn't anywhere you can go here to record your arrival' said the youngster as he handed over Bill's half of the scrap of paper, 'but you and I have just began the Goolwa river arrival record book'.
The Register, apart from a name change which eventually evolved as the Inland Rivers National Marathon Register, has been kept in the care of its originator, Frank Tuckwell, from that riverbank meeting with Bill Confoy in 1955, to the present day. When the quantity of material accumulated over the years grew too large to be kept at home, it was transferred for the period between 1989 and 1996 to Signal Point River Murray Interpretive Centre at the Goolwa wharf, where Frank was the Director of that Centre.
On his retirement from the Centre, Frank transferred the Register to the Goolwa National Trust History Centre, of which he is the chairman. For a period between 1996 and 2011, Signal Point continued to issue some provisional certificates under the IRNMR banner, but these have been now handed over to be formalized and admitted into the Register. (For anyone holding one of these provisional certificates, whilst they are now entered into the Register, you may submit those certificates for the IRNMR seal to be applied and your master register number inscribed).
As some publications still carry the Signal Point RMIC address, this no longer applies. Refer to the attached lists of contacts for further details.
Conditions of Register Entries
Entry into the IRNMR is by application only and must be lodged at Goolwa.
Retrospective entry may be applied for, providing sufficient proof and evidence of the journeys made, satisfies the registrar.
Unless under special consent of the registrar, journeys must be of one continuous voyage, completed at Goolwa or other locations in the case of an upstream voyage.
Portages must be pre-arranged with the registrar to meet circumstances such as avoidance of natural barriers or dangerous conditions. It is not recommended that the Lake Alexandrina is for everyone and that in the case of this water body, portage should take place between Wellington and Clayton to avoid this hazard. (Non competitive voyagers are not required to advise the registrar of this portage)
Competitive Voyages
The registrar will record attempts at record breaking or setting, provided it is understood that the registrar accepts no responsibility for the accuracy of such claims.
All attempts at breaking time and speed records must have logs updated and notarized at Wellington to meet IRNMR's health and safety concerns. To avoid dangers of weather conditions on Lake Alexandrina, an automatic portage from Wellington to Clayton (with a 10 hour penalty applied) is authorized without notice – provided logbooks have been properly updated and notarized at Wellington.
Donations for the Maintenance of the Register
As from July 1st 2012, the Goolwa National Trust archives asks for a donation of $5 for an entry into the register. Where a single entry has several participants, those names will be included at no extra entry cost.
For additional certificates for such persons in that single entry, the archives would be pleased to accept $1 donation per certificate.
Your donation will be gratefully received for the purpose of maintaining the Register and meeting the costs of postage and handling, phone and email, printing and other associated costs.
Your donation will be recorded in your entry details.
---
Register Contact Details
The Registrar
Frank Tuckwell
7 Sumner Street
Goolwa SA 5214
(08) 8555 2991
Frank.tuckwell@alexandrina.sa.gov.au
Patron
His Worship the Mayor of Alexandrina
Kym McHugh
Alexandrina Council Centre
Cadell Street
Goolwa SA 5214
(08) 8555 7044
Goolwa National Trust History Centre
Porter Street
Goolwa SA 5214
Nattrustgoolwa@bigpond.com
---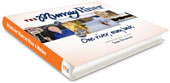 Enjoy 172 pages of pure Murray River & Mallee beauty. A stunning, unique look into Australia's most important river. A great read for yourself and perfect present for anyone who loves Australia.
Click here for more information and purchase.

---


Tell your friends you found this at murrayriver.com.au!

Copyright Discover Murray 2016. This site or any portion of this site must not be reproduced, duplicated, copied, sold, resold, or otherwise exploited for any commercial purpose that is not expressly permitted by DISCOVER MURRAY.